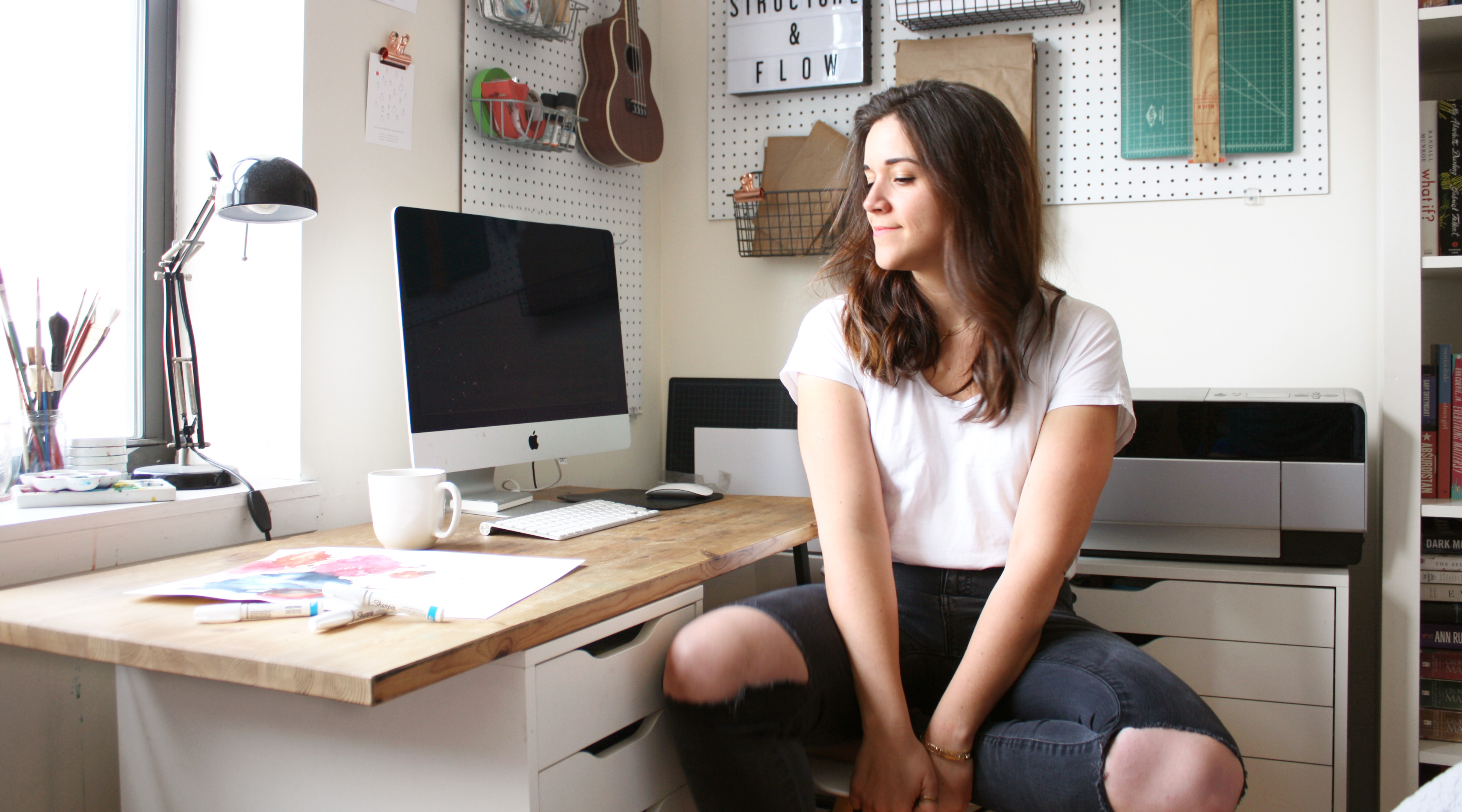 Meet Amanda
Artist, Adventurer + puppy snuggling aficionado
I'm an abstract artist with a passion for strong color, hot tea and talking about the creative process. Born in Arkansas and raised in Wisconsin, I currently live in Brooklyn, NY with my husband Matt and our pup, Molly Moopy.
I graduated with a Bachelors of Fine Art back in 2010, focused on printmaking and painting before packing up all my belongings and moving to NYC. Now, I make art in my tiny studio space in a neighborhood called Gowanus and just can't get enough of everything this beautiful life has to offer. I'm always up for an adventure whether it's far away or in my little town of 8 million people.
When I'm not painting, you can probably find me working my day job as a graphic designer at Pencils of Promise, out for a run in Prospect Park or waiting forever for the F train. I truly believe in living your dreams and helping others along the way.
About the Work
Where there's structure, there's flow
My art is an experiment in duality. I work to balance chaos with order and mirror that visual dichotomy with the feelings tied to memories. Each piece serves as an echo of the mixed emotions felt in everyday moments, which I express most frequently using watercolor and pen.
While the moments represented are fleeting, my artwork is a meditation on time. Each layer of the watercolor requires patience and every intricate line, persistence. This is how the memory breaks down into structure and flow.
I think of my artmaking as a form of problem-solving. Bringing a delicate order to randomness or a touch of chaos to what seems controlled, I'm often inspired by nature — a true master in the exploration of these opposites.
My work has been shown across the U.S. and as well as Australia and the United Kingdom. You can follow my process on Instagram and Facebook.
As Featured In