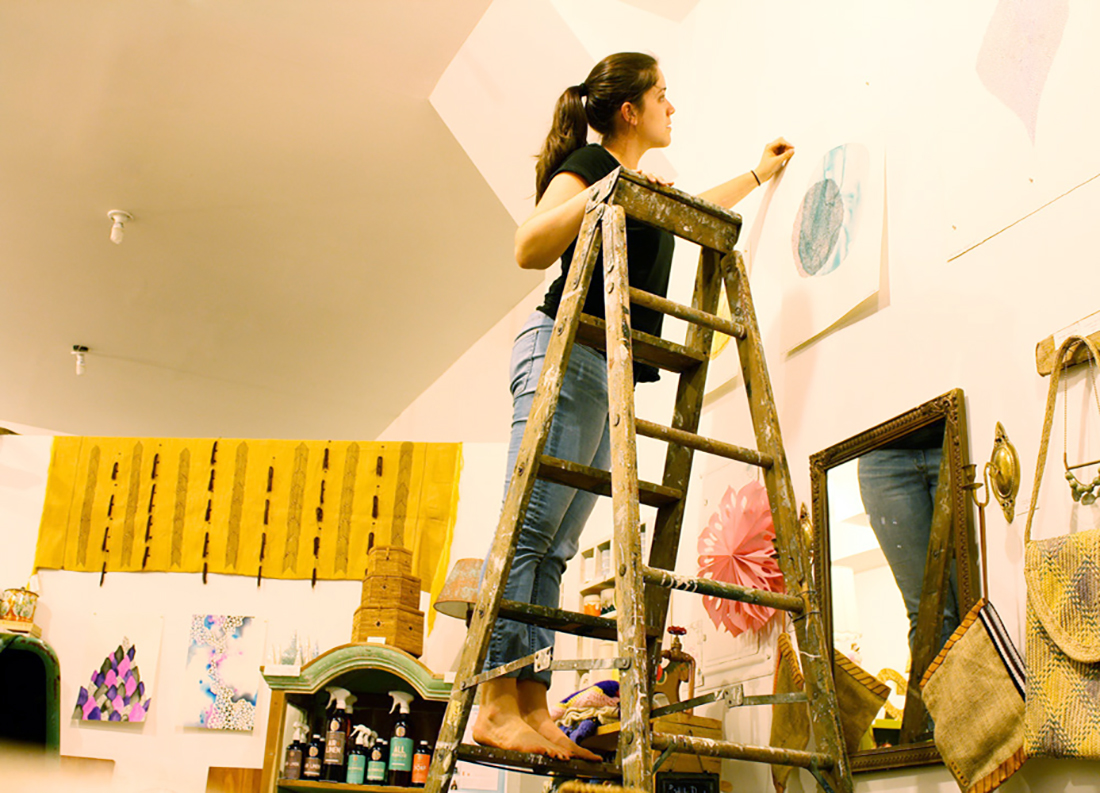 This past weekend I experienced the opening reception for my first ever solo show, AURA. It wasn't a huge event, and by that I mean there weren't tons of people, but it was huge for me and my confidence about where I am going as an artist.
Getting the chance to chat with others about my motivations and inspirations in person is a really scary concept. After all, if I'd wanted to use words to convey this idea I would have, right? But it was really eye opening because a lot of times I didn't have to use my own words. Often I would get people saying things about my work: how it made them feel, what it reminded them of; and I just got say, "Yes, that's exactly what I was going for!" because it was true. I can't even tell you how awesome that feels.
Putting together a solo show was a fun, exciting and stressful experience. The pressure to create was great and I was worried it would shut me down but it didn't. Instead of everything being so precious, I thought to myself, "I just need to create something today. If I've done that, I've done my job." And leave it until later to delete the duds. After all, "Creativity is allowing yourself to make mistakes. Art is knowing which ones to keep."
Most of all this experience has firmed my belief that this is something I can do for a living. Working full-time and preparing for a show is not for the faint of heart, but just imagine the work I could do if every day I woke up with a blank piece of paper and nowhere to run off to.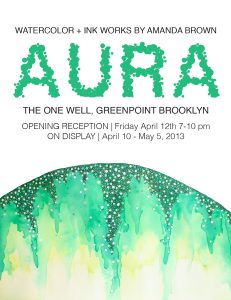 The show is still on display in Greenpoint, Brooklyn at The One Well until May 5, 2013. I would love it if you could stop on by. I'm already so grateful for everyone who made it to the opening reception. You are a real inspiration to me and I thank you.