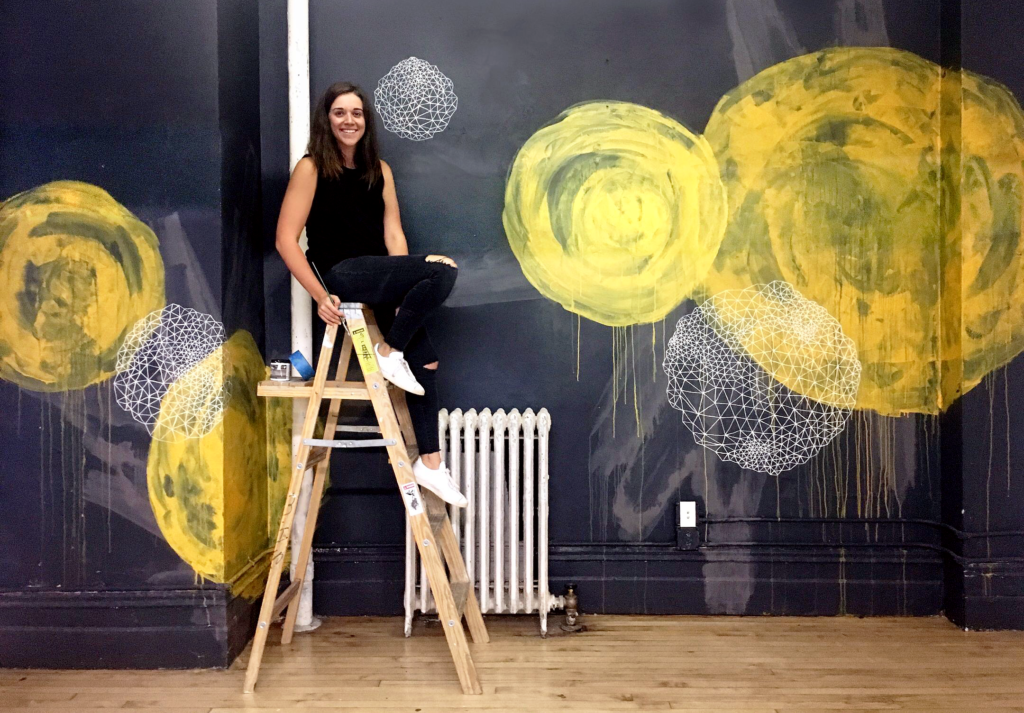 At the beginning of this year, I set a goal for myself to paint a mural. I had no idea how I was going to make this happen but I was determined and as luck would have it the opportunity dropped into my lap this fall to paint a mural at the Pencils of Promise (PoP) headquarters in Manhattan. The brand colors are yellow and slate gray, like a pencil so the color scheme was set from the start.

The space had a number of challenges, including a radiator and pipes that could not be painted by request of building management and a strange corner in the middle of the wall. Still after 3 days, mostly working on the geometric line work, the end result was a beautiful PoP of color in what had been a dark and somewhat dingy room.
Are you interested in a mural at your home or business? Contact me to start the commission process.